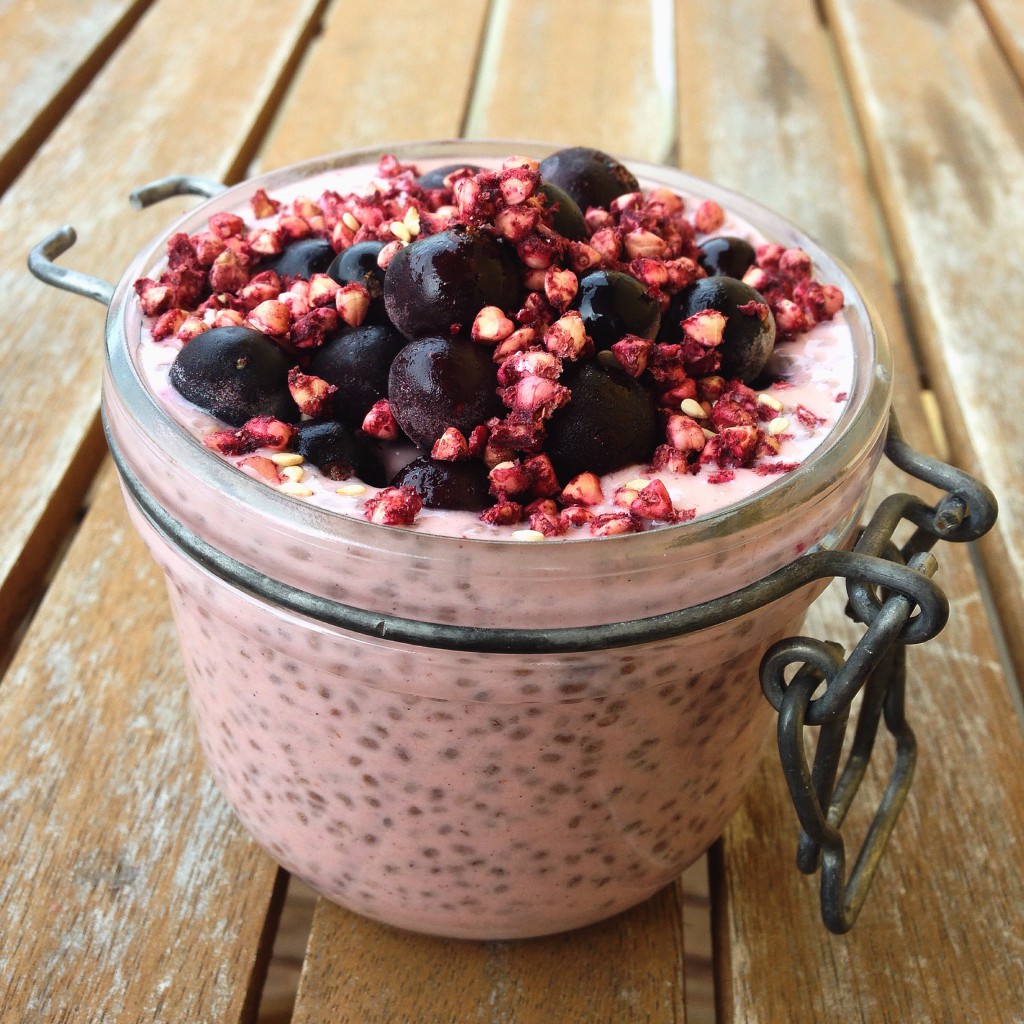 This filling snack or breakfast is perfect on the road and is done in only a few minutes. The pudding works like a charm for people wanting extra energy or to babies from 10 months old.
Strawberry Chia Pudding 4 portions.
5 dl almond milk
1/2 tsp vanilla powder
A slight touch of sweetener, ( 3 drops stevia drops, or 2 tsp honey
1 1/2 dl strawberries, room temp.
0,75 dl chia seeds
Place the everything except chia seeds in the mixer and blend. When smooth, add the chia seeds and put on lowest blender power. Let it run for a 30 sec and take a break for 5 minutes and run slowly again to reach a thicker consistency.
Pour the pudding into a glass or bowl, and top it off with your favorite superfood (goji, nuts, sesame seeds, cacao nibs etc)