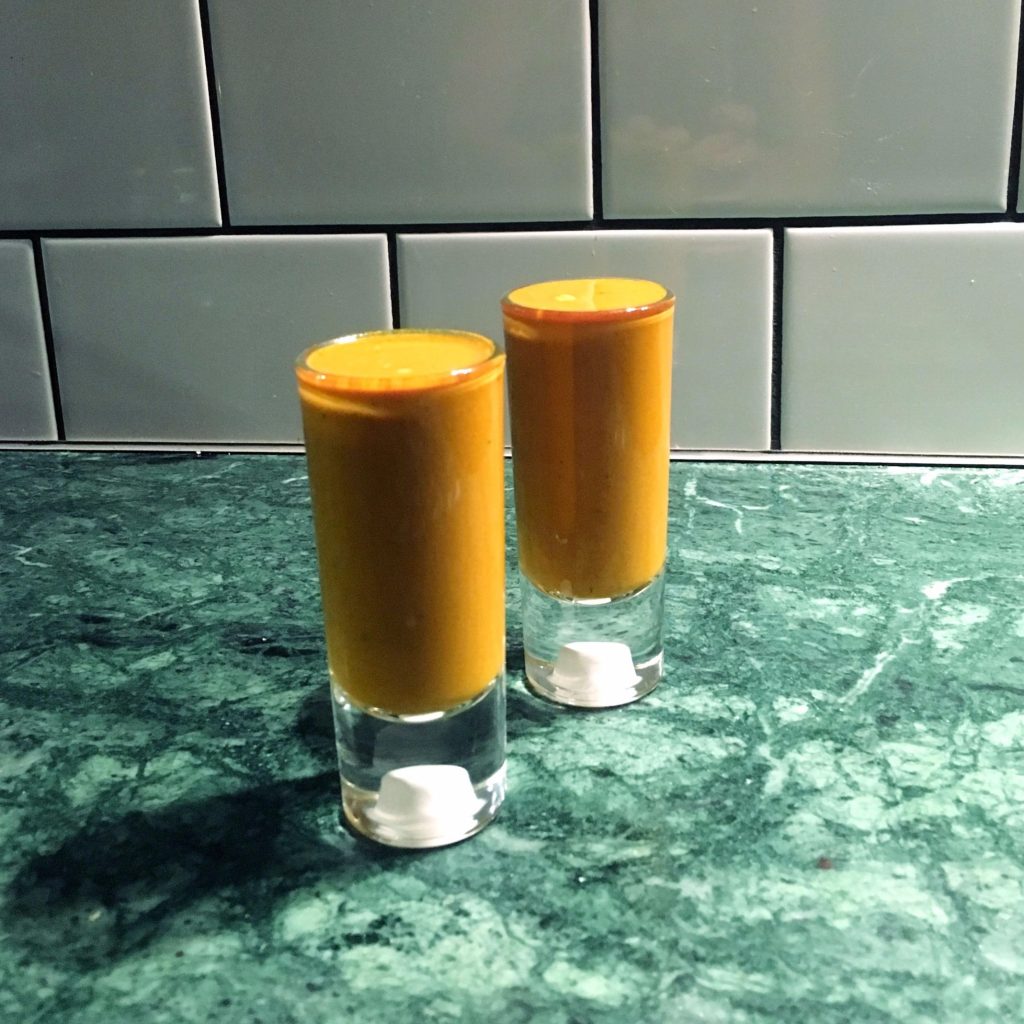 Get the most bang for the buck or the most effect for the effort and enjoy getting this anti-inflammatory shot in on a regular basis.
This shot is developed by professor Emeritus Stig Bengmark and will lower a driving factor in many chronic disease progressions; that subtle continual inflammation. Turning chronic.
It only takes a few minutes to shake up, and includes:
1 Tbsp Turmeric powder
1 Tbsp Apple Cider Vinagre
1 Tbsp Lemon juice
1 Tbsp Olive oil
1 pinch Cayenne / Black Pepper
1 tsp Cinnamon
1 pinch ground Cloves
1/2 dl Water
Shake, serve, cheers! Bottoms up!
Aim to get the best raw unprocessed quality possible. Each of the above ingredients could deserve a lengthy description on the why and how they generally affect the body, and can be read here.