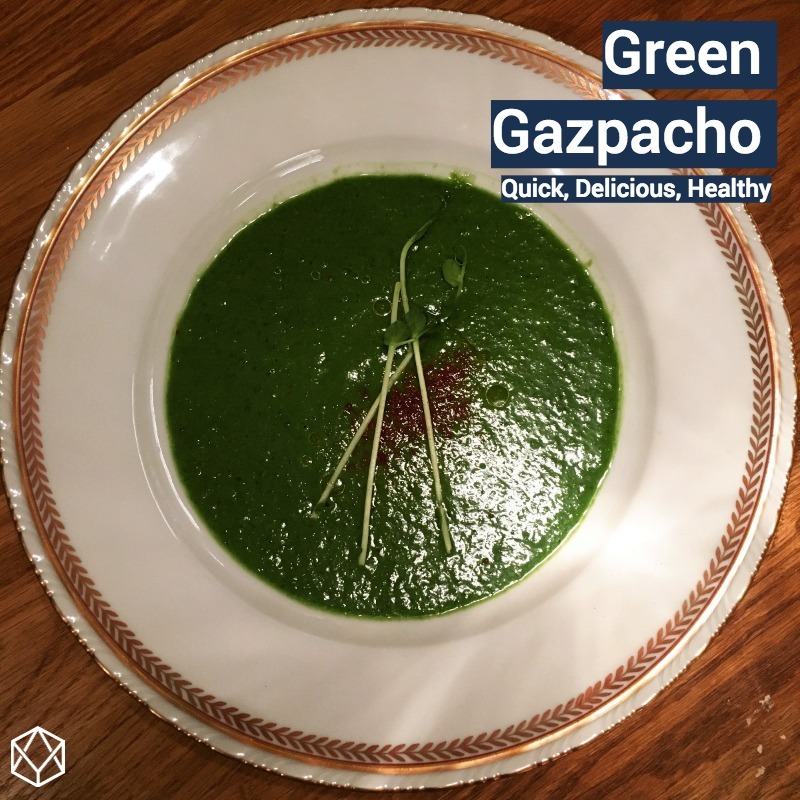 Fast. Delicious. Healthy.
What more could you ask for? The recipe maybe? Here it comes.
4 pers
100g baby spinach
2 garlic cloves
1 large cucumber, deseeded and chopped
½ green chilli, deseeded
½ small pack parsley
½ small pack basil
½ small pack mint
1 ripe avocado
4 spring onions
1,5 dl natural oatyogurt
2 tbsp apple cider vinegar
Topping:
handful pea shoots
drizzle of extra virgin olive oil
dash paprika powder
Put all into mixer and blend. Top it off and serve.