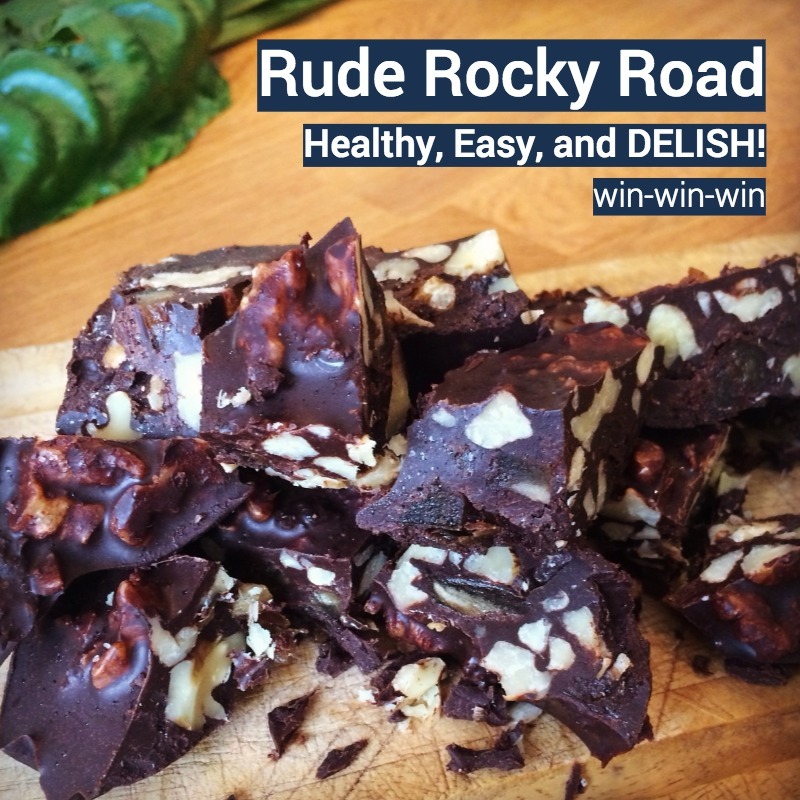 One of the all-time favourites!
1 dl cacao butter
1 dl cacao powder
2 Tbsp honey/yacon
pinch of salt
pinch of cayenne
1 dl chopped walnuts, hazel or almonds.
Gently melt and stir cacao butter and honey. Add the remaining ingredients and stir well. Place into a form covered in baking sheet paper and place into fridge to let cool until firm. Chop roughly and serve.