Before you make the actual kimchi you need to make the kimchi paste.
This recpie is sufficient for several rounds of kimchi and stays fresh in the fridge rather long due to its lonw water content.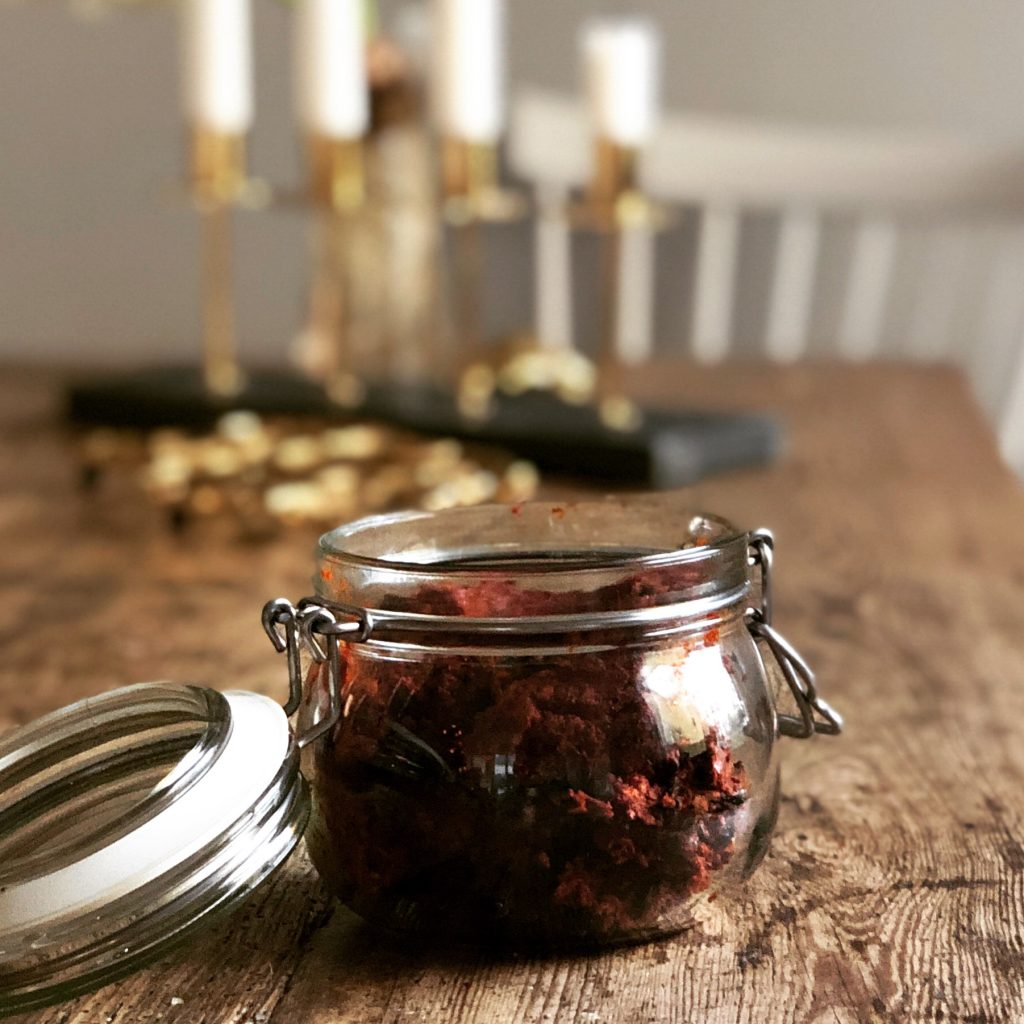 TOOLS:
Food processor
Knife
Potato peeler
Kitchen scales
Measuring cup
INGREDIENTS:
Garlic 50 g
Ginger fresh 60 g
Paprikapowder 100g
Gochugaru/Spicy chilipowder, 25g
Dried Algeas 15g
Appelcider without sugar 75ml
Water 50 ml
Weigh and measure garlic, ginger, paprika- and chili- powder, and algeas. Peel and chop the garlic and ginger, place into food processor.
Measure apple cider and water, stir.
Run ingredients in food processor when adding cider-water. Run until you have a paste.
Turn off the food processor and bring the stuff along the edges down into the mix. Run again until you have a sticky paste.
If the paste seems a little dry or the ingredienst have not blended well, add some water and run for a but more.