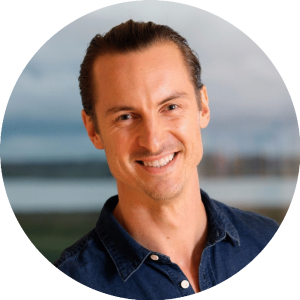 I love to reach people and organizations to share the profound power in healthy choices, to leave a positive impact on daily lives, and to support you on the path to a healthier life.
And I know that You know. That without health, we can´t REALLY enjoy anything.
Good news is, You can be in really good charge of your health, architect and design it the way you desire.
Despite a global health epidemic, it makes me hopeful and excited to see more people connecting the dots and explore the great health potential we sit on.
When clients and organization are able to successfully improve and spread health with the tools I provide, be it health advice, nutritional understandings, recipes, or home programs, I am inspired by the impact of my profession as a chef, lecturer and bio-preneur.
---
I am amazed and very fortunate to have worked with some extraordinary people and organizations.
Recently I inspired the US Soccer Womens National Team coaches, and was excited to hear that they learned plenty from the info I presented and food served. –Tony G
I support corporations to improve health of co-workers with a series of presentations and recently worked with a cutting-edge tech company, Tobii, to enhance lifestyle markers measured by blood tests . –Amy
I involve pre-, and mid-schools to unify teachers, chefs, and parents to make healthier food choices for our next generation. I recently taught Food-Health-Sustainability at the International School of the Stockholm Region, ISSR. ErikB
I have done an EU Sponsored Workshop and talk for the EAT Forum  municipal winner of healthy food choices in Södertälje, Sweden and assist the Swedish transition network and municipalities with chats and workshops, along with events up to 500 servings. EmiliaR
In Peru, I partnered up with Limas first organic store, Punto Organico, a dessert chef, and a graphic designer to create Deli Viva, the first rawfood experience in Lima, rotating 8 international themes for a daily serving/menu with desserts, smoothies and juices. Ultimately, within 2 years of opening, we were awarded the 2015 Best Vegetarian restaurant in Lima, earning the title "ultra-healthy".
In Spain, I worked for a retreat company, Olive Retreat that was so impactful that I became a part-owner.
I also collaborate with a group of experienced restauranteurs in Stockholm to develop healthy menu concepts, focusing on super healthy fast food.
I assist individuals and groups and give health, food and fasting advice to muslims for the Holy Ramadan, mainly in Sweden.
I have worked with people requiring special attention, public figures and millionaire hot shots with house staff, all receiving individually tailored health packages.
As a Yogi I have taught for a decade and have my main schooling from the Iyengar side of things, in private, studios and gyms.
My connection with athletes is genuine as I have always been an athlete myself, with a 2nd place in the Swedish national junior team in Track & Field, mid-long-distance, and went on a Track scholarship to US University to study InfoSystems. Always staying active with cardio, strength, surfing and yoga.
 EDUCATION / ADHERENCE
Masters in Vegan and Live Food Nutrition
earning at University of Integrated Sciences, CA
(Masters in Spiritual Nutrition through Tree of Life Rejuvenation Center, AZ, and MD Gabriel Cousens.)
Bachelors in Computer Information Systems
Louisiana Tech University, LA
Läkare för Framtiden  och PCRM.
I also stay true the work of Physicians Committee for Responsible Medicine, which reaches and impacts the way doctors treat chronic diseases such as diabetes, heart disease, obesity, and cancer.
Holistic Health Coach, Rawfood Chef & Instructor,  I & II
Hippocrates Health Institute, FL
Creative Health Institute, MI,